Cooler Master ML360R MasterLiquid RGB, 360mm All-in-One Hydro CPU Cooler, 3x120mm PWM Fan, RGB LEDs, Aluminium/Copper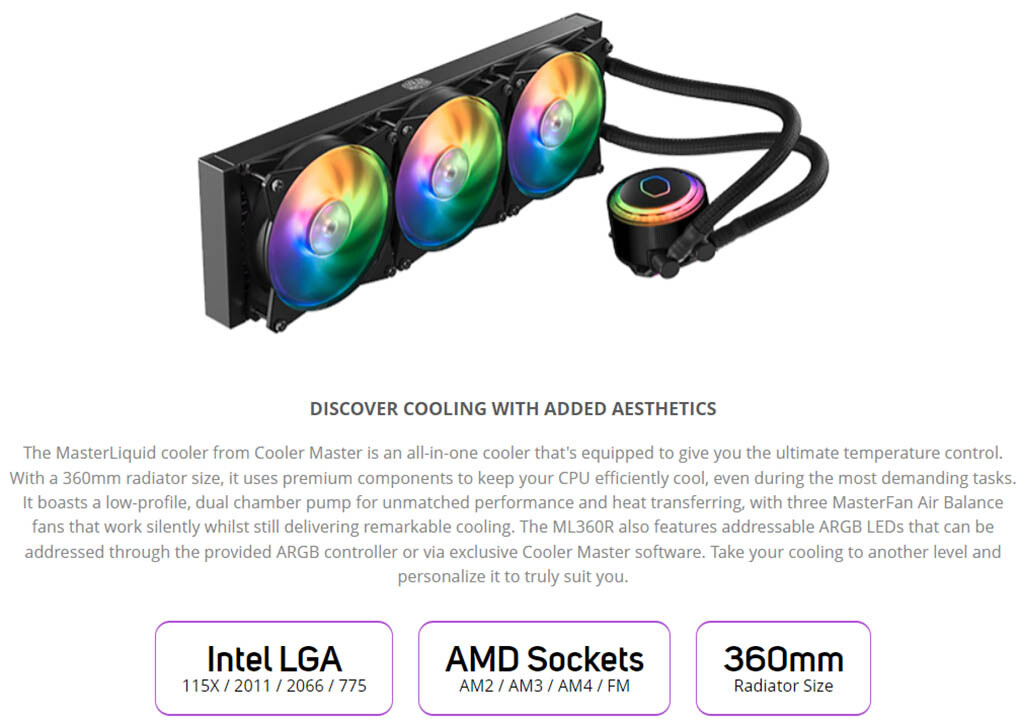 MasterLiquid ML360R RGB 
offers extra capacity for more intensive use with its double-length low-resistance radiator supported by three 120R ARGB MasterFans with hybrid blades, jam protection, rifle bearing (max. 31 dBA, 650-2000 RPM) and vibration-dampening rubber mounting.
360mm Low-Resistance Radiator
Compact, custom-designed, low-resistance aluminium-fin radiator allows for a higher flow rates, improved heat exchange efficiency, and unmatched cooling performance.
Corrugated FEB tubing
The FEP tubing is highly durable yet flexible with a sleeved exterior finish to give it a premium look.