Corsair Carbide Series 275R Mid-Tower ATX Gaming Case – Black
---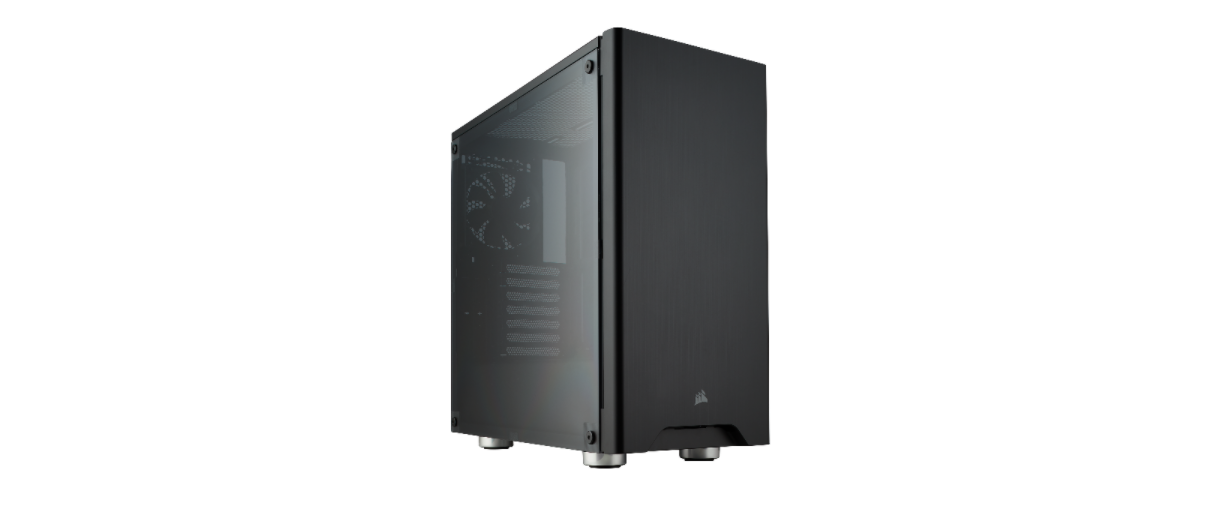 The CORSAIR Carbide Series 275R is a mid-tower ATX gaming case that combines a modern and distinctive exterior with versatile cooling potential and a straightforward layout with the ability to add up to six 120mm fans. The striking edge-to-edge acrylic window gives the 275R a remarkable look and really shows of the spacious interior. This compact gaming case allows for multiple graphics cards and has dedicated cable routing compartments to maintain an excellent airflow.
Minimalist Design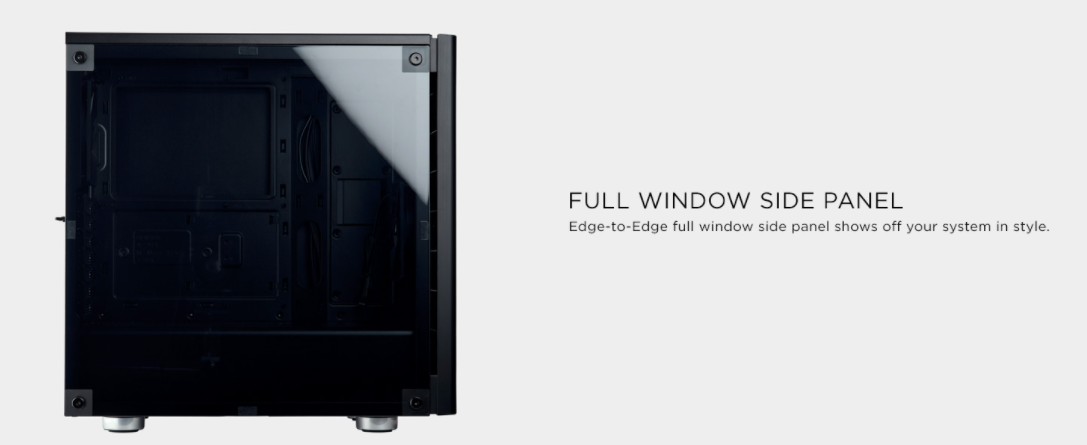 Versatile Cooling Options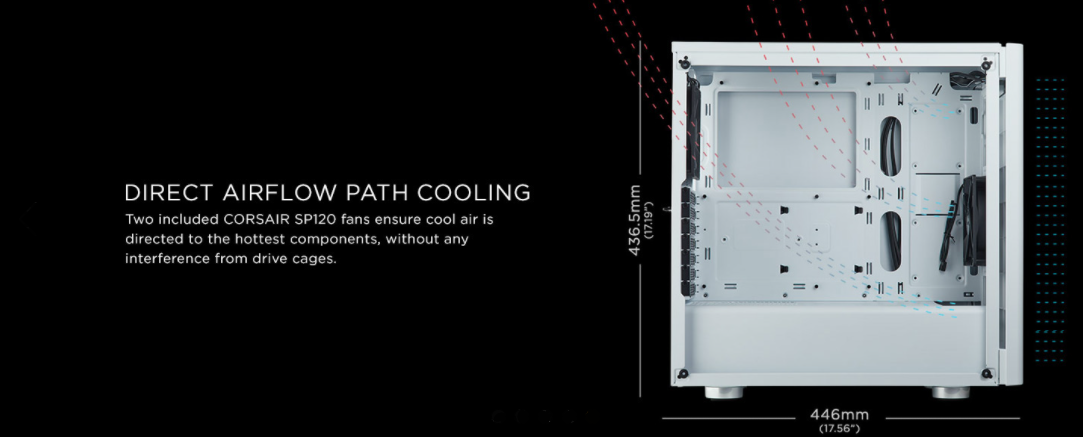 Keep your PC running quiet and cool as possible with Direct Airflow Technology. There are a wide variety of ways you can re-arrange your radiators and fans to ensure you have the best result. With room for up to six 120mm fans, or up to a 360mm radiator in the front and even a 120mm radiator on the rear of the case. The 275R has a simple and intuitive internal layout which enables quick and stress-free builds using a dedicated cable routing compartment for effortless cable management.
Expansive Storage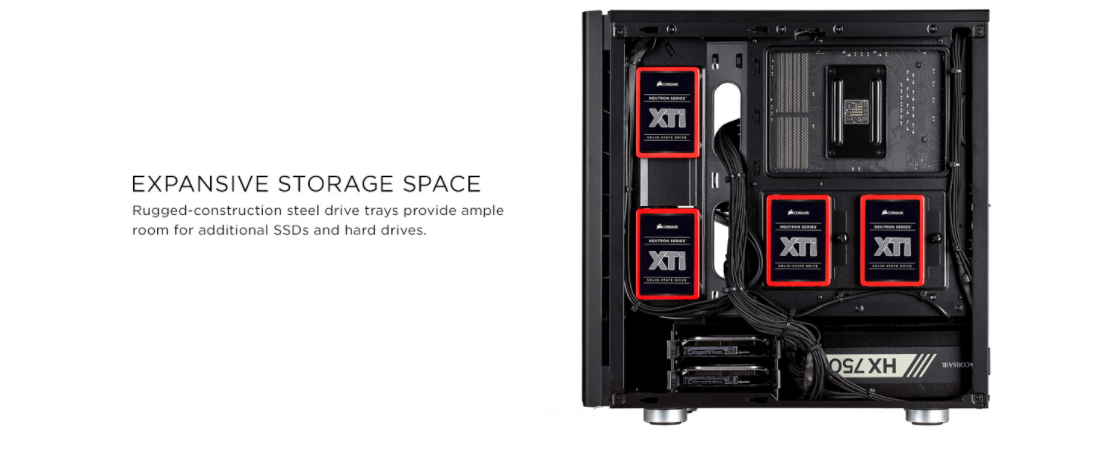 STEEL DRIVE TRAYS
There are plenty of storage options that use rugged-construction steel drive trays. The 275R allows for up to 4 x 2.5″ drives with an additional 2 x 3.5″ drives. Two included CORSAIR SP120 fans ensure cool air is directed to the hottest components, without any interference from drive cages.