Corsair RM750x 750W 80 Plus Gold Certified Modular 135 mm Thermally Controlled Fan Power Supply Unit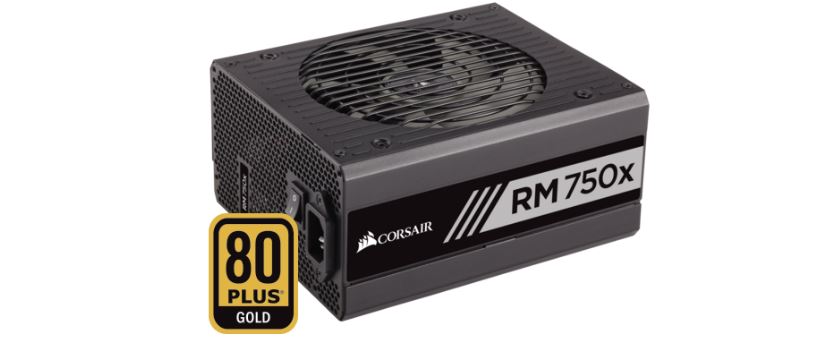 CORSAIR RMX 750W POWER SUPPLY
CORSAIR RM750x series power supplies are built with the highest quality components to deliver 80 PLUS Gold efficient power to your PC to reduce costs and excess heat. Fully modular cables make PC builds and upgrades easy, as you only need to install the cables your system requires. Zero RPM Mode means an RM750x series PSU is virtually silent at low and medium loads, and even at maximum power, a low noise fan ensures quiet operation. Quiet, efficient and dependable, an RM750x PSU has everything you need to power your high-performance PC for years to come.
Fully Modular Connectivity

KEEP YOUR BUILD LOOKING CLEAN
The fully modular design of the RMx power supply means that during your build you can mount the PSU in the case first and then attatch only the cables you need, making builds and upgrades easy with great looking results. Simply connect the cables you need and keep the rest safe for future upgrades.
Compact Size

Completely Modular

RM750x Efficiency & Noise Graphs

SYSTEM LOAD
— imput 115Vac     –imput 230Vac
RM750X NOISE

Power Output -Watts
Corsair RM750x Key Features