DarkFlash D1 120mm PC Computer case LED fan A-RGB Double halo rainbow 12cm, 120mm, 12V 4pin Molex Male & Female and you will be able to connect 3/4 fans in a single Molex port from your PC Power Suppluy.
Only one simply connection to your power supply molex cable see last photo, A-RGB fan is have his own pattern of colors It can't be changed or controlled and it will look like 3rd photo.
(EVERY FAN IS TESTED TO AVOID CLAIMS)
---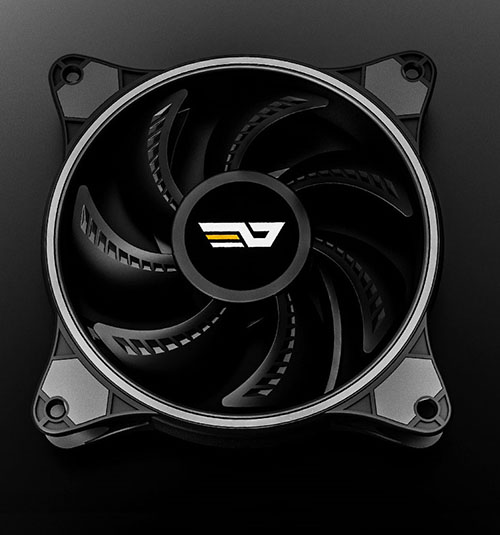 High-airflow and Super Quiet: has a fast cooling speed,which can lower the temperature by 10-15 degree rapidly.With 4 unique double silicone shock absorber pads for each fan to reduce the noise, pc case fan works silently. High Quality & Long Using Life:With hydraulic bearing design, and made by high quality eco-friendly materials that are certificated by CE & ROSH, 120mm PC case fan is in high quality and has a using life up to 30,000 hours continuous working time. Wide Compatibility: 120mm PC case fan is compatible with all types of chassis and easy to install.