Samsung T7 1TB Portable SSD in Gray with Password Protection

TRANSFER HUGE AMOUNTS OF DATA WITHIN SECONDS
Samsung T7 1TB Portable gives you the speed and security in a small package, whether you're storing important business documents, games, or movies. Even large files are transferred impressively quickly and are well protected for a long time. Whether professionally or privately, the T7 offers you reliable performance for everyday use. It's 9.5x faster than an external HDD, twice as fast as the T5 SSD and is built to last. Included are USB Type C-to-C and Type C-to-A cables for added convenience. Discover next-level external storage, available in Indigo Blue, Titan Gray and Metallic Red and comes in three capacities of 500GB, 1TB, or 2TB.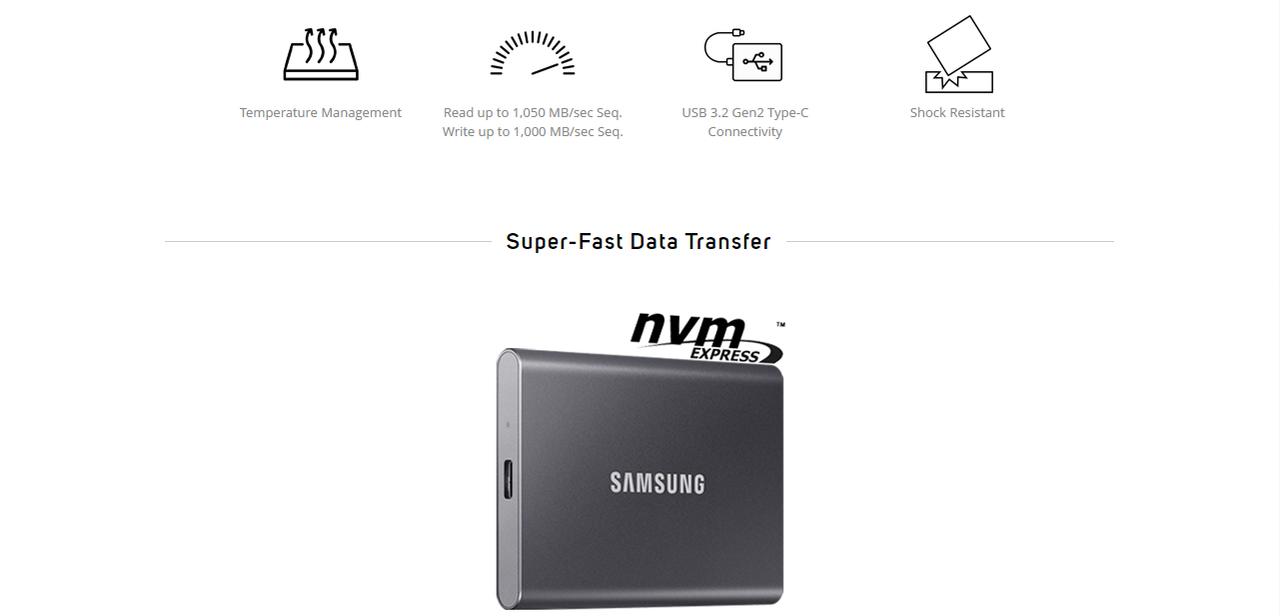 Samsung T7 1TB Portable UP TO 9.5X FASTER THAN AN EXTERNAL HDDS
The Samsung Portable SSD T7 allows you to transfer huge files in mere seconds with the incredible speed of USB 3.2 Gen 2. Thanks to the built-in PCIe NVMe technology, sequential transfer speeds of up to 1,050/1,000 MB/s. T7 is 9.5x faster than an external hard disk drive* (HDD) and twice as fast as the T5.
*The performance depends on the configuration of the connected host. In order to achieve the maximum read and write speed of up to 1,050 or 1,000 MB/s, both connected devices and connection cables must support the 2nd generation of USB 3.2 and the UASP mode must be activated.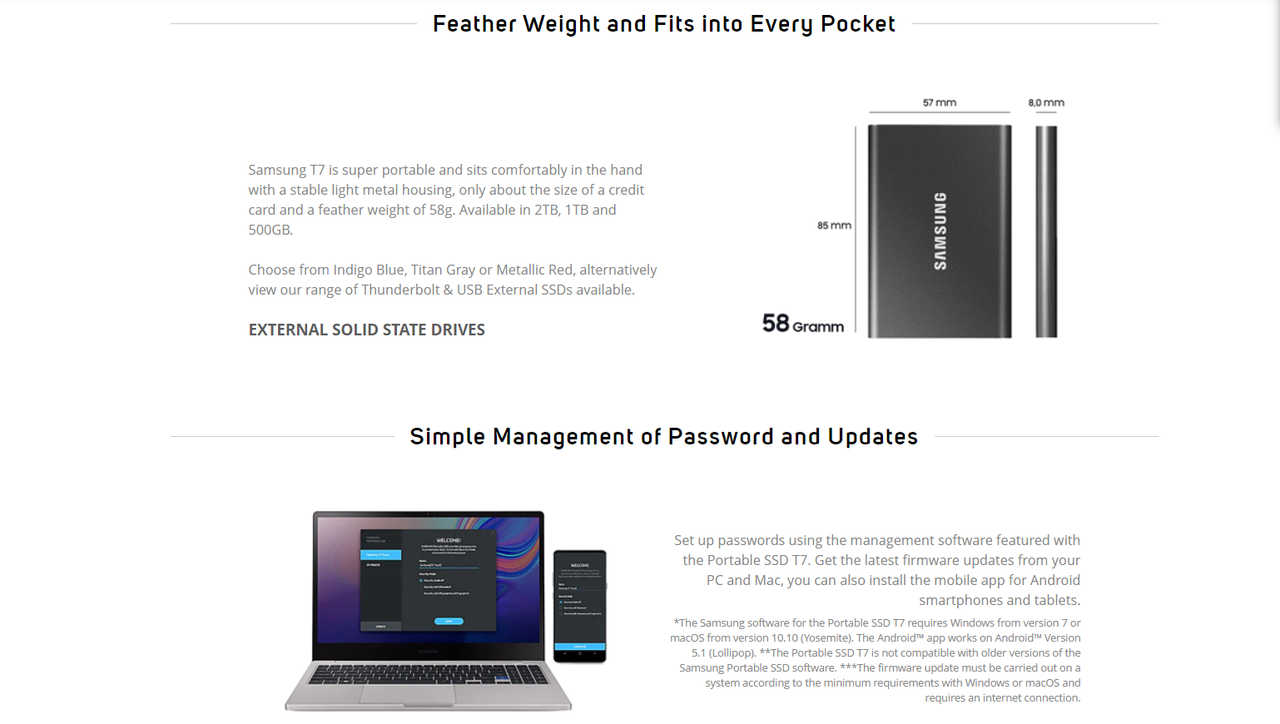 Connects Almost Anywhere
The Samsung T7 is compatible with many devices, e.g. with various PCs, Macs, Android devices and gaming consoles.
Included in the box are Two USB cables (Type C-to-C and Type C-to-A) for added practicality.
*Compatibility with host devices may vary. Some operating systems may require formatting the Portable SSD T7.
**The Portable SSD T7 is backwards compatible with USB 3.0 and USB 2.0.